2Stallions Digital Marketing & NTUC
Proudly presents the 5th Edition of
#SPEAKEASYASIA: Lead & Traffic Generation
WHAT IS #SPEAKEASYASIA?
A series of sharing/networking events aimed at anyone who is passionate about all things digital and business and aspires to excel in their space: be it entrepreneurs, SME owners, corporates, creatives, millennials or marketing enthusiasts. Featuring a different themed event every edition, #SPEAKEASYASIA brings influencers from the business and tech scene to share their experiences and insight into innovation and success and how their business models have disrupted their industries.
FEATURING PANELISTS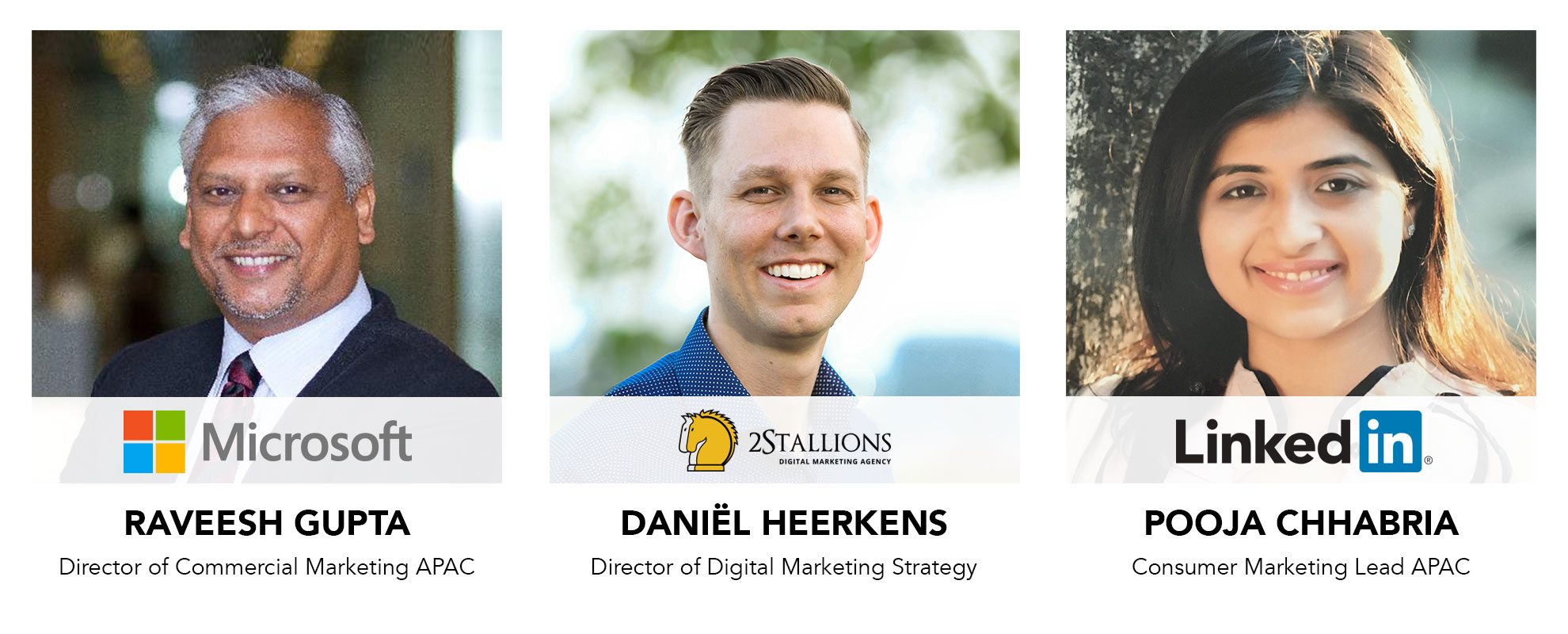 THEME
"Lead & Traffic Generation"
The first step is always the hardest: creating leads. Managing traffic and lead generation is a constant struggle, yet one of the most important KPIs for all companies. Due to the rapid changes of the digital landscape, this area and the role of sales are also undergoing substantial transformations in recent years. For #SPEAKEASYASIA Edition 5, our respected speakers will share their insights and best practices on how they solve the challenge of generating more traffic, leads, and setting the stage to seamlessly turn leads into sales.
PROGRAM
6.00 pm: Pizza, Registration & Networking
7.00 pm: U Associate
7.10 pm: About the Theme: Lead & Traffic Generation
7.25 pm: Raveesh Gupta, Director of Commercial Marketing, Microsoft APAC
7.40 pm: Daniël Heerkens, Digital Marketing Strategy Director, 2Stallions
8.00 pm: Pooja Chhabria, Customer Marketing Lead, LinkedIn APAC
8.15 pm: Panel discussion and Q&A
8.45 pm: Networking
9.00 pm: End
Details:
Thursday, August 17th
6:00 PM to 9:00 PM
NTUC Centre
1 Marina Boulevard, Level 7, Room 701
Singapore 018989
Have an event? Submit it
here