Join us for the next SheWorx Singapore Breakfast for female entrepreneurs, a dynamic discussion with 30 female entrepreneurs.
The upcoming SheWorx Breakfast will be hosted by Michael Lints, Venture Partner at Golden Gate Ventures.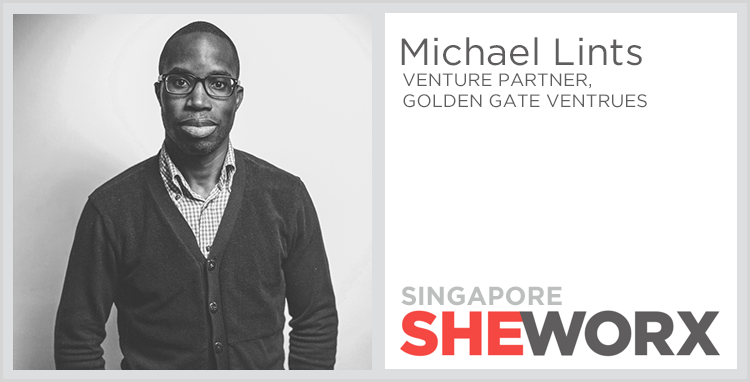 Michael studied Management and Control of information science in The Hague, The Netherlands. After his graduation, he worked briefly as a project manager at one of the largest insurance companies in the Netherlands, after which he started his own IT business. In 2007, he founded his own venture fund focused on Dutch SME's before joining Golden Gate Ventures as a venture partner in 2013. Michael has had various positions on a societal and administrative level as a result of which he has been able to build an extensive international network. He is a former vice chairman of the Economic Development Board Rotterdam and a regular speaker at conferences. Michael was recently selected to join 30 professionals in a leadership research by Quartz and Hennesey VSOP http://qz.com/828163/what-drives-success-b/
Topic: How to Create a System and Environment for the Team Organisation to Scale
Tips to get your company culture prepared to scale and grow at a rapid pace.
How to manage investor expectations while growing and scaling your company.
How to structure growth and keep your team engaged.
All of our events are capped at 30 entrepreneurs to allow you to connect with mentors and entrepreneurs in an intimate setting. Location will be revealed 48 hours prior to event.
SheWorx is a global collective of ambitious female entrepreneurs and changemakers redefining leadership. @sheworx on Twitter.
Details:
Wednesday, April 26th
10:00 AM to 11:30 AM
To be decided


Have an event? Submit it
here